Posted by Kelly S on Wednesday, November 07, 2012 with
No comments
SUCH A STUD! RoCk it like a FEMME! PRRR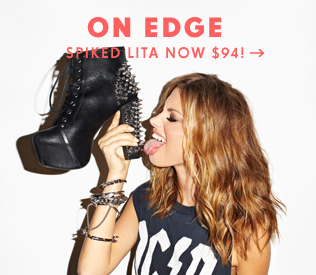 Check out some of my favorite Sites that give me my Spikey ♥studded fix :
One of my ohhh so favorite trends of the season .. that honestly never goes out of season for me. Yeah .. I have it bad! To all my Rocker chic ladies stud your little black hearts out! Just keep it sexy*
2NE1 always give me a well needed stud and spike-gasm... Amazing fashion Icons!!