Music Choice of the week :
Check it out mannnnnnnnnnnnnnn:
Foreign Pick:
11/26/2013
I love the brits man ! I have been dancing to Above and Beyond for a long time now.. They started up in the early 2000's. Their trance / electronica dance music is very popular. Even more so since they host a weekly radio station in London called
Group Therapy Radio
.Here is my favorite song by them Sun and Moon.. ahhh love these dudes.
http://www.youtube.com/watch?v=zWxsn8c6GLQ
11/11/2013
Is super sexy and has a smooth sound. honestly, I feel her sound is timeless like one of the best SADE. it seems her audience has no limits. Just about everyone can get down with Ms. Bailey Rae. She is an adorable British girl with her own style. Check out one of her songs below that I cant seem to get enough of .
https://www.youtube.com/watch?v=gvH9Ccqk5qc
10/28/2013
Queen is just that ... Drama, Beautiful, and a force to be reckoned with. I love this Brit band and so does everyone else take yourself back to the seventies and let Freddie Mercury rock you. They are considered rock , but they are more theatrical to be placed in one genre. I know one thing they were a masterpiece when all together.
http://www.youtube.com/watch?v=k-ARuoSFflc
10/20/2013
Seriously I have the biggest crush on this guy and Jimi Hendrix I think I've tried my best to resemble this British guitar guineas in some way . He is amazing and has done so many collaboration . He is a dream and on my top 10 hottest guitarist list.
http://www.youtube.com/watch?v=1JC0NJdfbsA
10/5/2013- Carnival is backkkkkkkk
i cannot go another year with out putting Trinidad bred Macheal Montono on my list of wonderful artist. Miami carnival is back again and Im on my way down to Miami in the next few days,... And honestly he is the the man who keeps the carnival fuel going. When you feeling good with your rum in your cup. Macheal is the one who will makeS you feel celebration, love and READY to give it a whine... HA! Caribbbbb masssiiiivvveee SPEAKING OF RUM LISTEN TO THIS
http://www.youtube.com/watch?v=zwkkyLQxyZs
9/18/2013
I'm in love with
New Look!
The Canadian group has given me a new way to groove with their orginal sound. AHHHHH Refreshing♥. Please take the time to do a shimmy or two to the groove below. The duo is definitely a electronia meets smooth R&B /Dubsep if that makes any sense at all. But its music so does it have to.....not really. I will love and hold on to these guys forever.
http://www.youtube.com/watch?v=z9uviUBb_VU
9/1/2013
Another Brit group that oozes a little bit of Awesomeness. The Noisettes is just freaking hot and cool. The group as a whole earned their popularity back in 2009. but they have been rocking out as a band since freggin 2003. now one of the most sought after Indie- Rick band in the UK . Check em out
http://www.youtube.com/watch?v=KRFHiBW9RE8
8/3/2013
My boy from work told me about the creative James Blake. The 24 year old starlet is the new thing from London that released his album in 2011 . And i think his style is amazing check out the link blow and vibe
http://www.youtube.com/watch?v=6p6PcFFUm5I
7/18/2013
Daft Punk is an awesome electronic/House duo from Paris, France. I first found out about them through one of my favorite american artist Pharrell Williams . Party music that will move and groove you and apparently get you laid. There is word that the band and Durex are developing a new condom after the groups latest hit "Get Lucky
"..
Huffington post article
http://www.youtube.com/watch?v=5NV6Rdv1a3I
7/6/2013
In love with Florrie this summer. Another heavenly singer from the UK . I cant seem to get enough of to partying to this girls music. She just has such a fun sound, shes adorable and a pretty good drummer .
http://www.youtube.com/watch?v=p3ac8PruySQ
6/29/2013
VV Brown is making her mark and I dig it. Her unique style and her love for her music is very transparent. I love this artist and expect to see more from her soon. British chica who has it going on. Love Love love VV.
http://www.youtube.com/watch?v=wPQlxHWsemI
6/16/2013
Northern Irish band that have been rocking for me since 2007. I loved Kevin, Sam and Alex since I first heard their music when I was in LA. They are very cool see for yourself..
http://www.youtube.com/watch?v=YXwYJyrKK5A
5/16/2013
Bob Marley need I say more.Jamaican artist that wails the stories that everyone can understand.
http://www.youtube.com/watch?v=Mm7muPjevik
5/2/2013
Canadian Singer/ rapper (?)/ songwriter has been instrumental in the new age of hip hop. Artist like him , Drake have started a movement that makes it hard to categorize But I like that ... sometimes new can be a good thing and people so far are attracted to it. Here is an older song that I love♥
http://www.youtube.com/watch?v=vPp5Ty9EE6k
4/27/2013
Dopenesssss. Its true he introduced me to the world of Dupstep and progressive house music like no other. joel Zimmerman is a candaian native and spends alot of time in the states ( especially now since his loved up with our own KAt von D.) I was in Vegas and fell absolutely in love with his music two years ago. The rest is history im hooked liek a moth to a flame - And he is so amazing I'm sure many other non fans are fans now. He is creative and a mastermind of his craft. Attracting all types of people to his sound making you move and groove.
My favorite song
http://www.youtube.com/watch?v=YnwfTHpnGLY
4/16/2013
Eccelecic band from Versallies, France have been around since 1999. I recently became a die hard fan when I heard Lisztomania. I really dig the lead singers voice and how sings in general. Groovy band I'd like to see live and enjoy therm in person.
http://www.youtube.com/watch?v=lpreoBdQ8cs
4/7/2013
Amazing band I fell in love with early last year. Empire of the Sun are the unique pair Luke Steele and Nick Littlemore from Australia. Their sound is considered a New Wave/ electronica. I really enjoy their smooth tones that make you wanna do a little two step. Great for a get together and grooving to at the club. Just wonderful unique music from talented artist who think outside of the box.
https://www.youtube.com/watch?v=eimgRedLkkU
3/20/2013
She is something else.. Mz.Iggy Azealea from down under. Australia that is and she is coming with some tough ass lyrics. And giving people what they love; shocking and sexy entertainment. I'm intrigued what she will do next or her future collaborations
http://www.youtube.com/watch?v=_zR6ROjoOX0
3/13/2013
English Trance band that is always fun to listen to. They have been shaking it up since 2000 where they are well knowned. I remember being in Vegas listening to them while on a local bus. Just watching people and I swear it seemed as if the music and people were in sync. Pretty creepy but very dope. They are a nice band one of my favorite songs by them is below "Sun and the moon." Can never get enough of this song !!! Yowwww!
http://www.youtube.com/watch?v=ll5ykbAumD4
3/6/2013
She still stands the Floaist of the late Floetry !! Natalie Stewart is a true artist trying her hand in acting, poetry, and still releasing music to the world. She is a rare artist that stays raw to her craft. I just look for her next move .. check out some of her music.
https://www.youtube.com/watch?v=gmKAyM2xqPA
2/23/2013
Jamiroquai is one of the BEST things to come out of London. They started out in Jay Kay a acid jazz band back 1992. But in the Mid-90's they were a big hit with Virtual Insanity !!! That is still my jam~
https://www.youtube.com/watch?v=4JkIs37a2JE
2/4/2013
Lykke Li is a cool , creative chick that has a sound all her own. Her collaboration have shocked me and entertained as always. This Swedish Diamond is always coming out with a awesome piece of work.
http://www.youtube.com/watch?v=OJHdT1j6hH8
1/23/2013
Carnival in Trinidad is around the corner and how I wish I could be there. :-( I wish I can make that my
2- DAY TRIP DIVA
. But have no fear Patrice Roberts is here with here authentic Caribbean sounds that you want to whine around the house to. Come and take a Whine !
http://www.youtube.com/watch?v=2Xnjqzkqyuw
1/13/2013
Not just another Indie group from London . Very cool sounds from group Blue Fountain known for their soundtrack contributions for various movies. Started by producer/musican/singer Tobias Wilner back in 2000 in Brooklyn,NY. Listen to the unique sound
http://www.youtube.com/watch?v=2_XVp39zJsI
1/4/2013
Another British talent on my list and I'm sure not the last. Liverpool hottie is known for the Neo-Soul group Floetry that has now branched off beautifully. She looks and sounds amazing. And has made a wonderful transition from group to solo artist. Check out her awesome voice and message.
http://www.youtube.com/watch?v=6lgbUptkC28
12/28/2012
Classic Sade .. gosh what can i say.. she is amazing ! I was listening to her over the holidays. you just cant go wrong when listen to Sade. she can calm the spirit with her cool vibes.. Just listen
http://www.youtube.com/watch?v=_WcWHZc8s2I
12/18/2012
Nero is a band that is known for their drums/bass, Dubstep, and house music. This hot British band made it to number 1 on the London Billboards for their hot release "Promises." ( below link) It even hit the US with a vengeance hitting the Billboard's top 100 list. Checkout there debut Album
WELCOME REALITY
- so good
http://www.youtube.com/watch?v=llDikI2hTtk&playnext=1&list=ALHTd1VmZQRNrDk-NScc9CBpJwYPnM2bV6
12/10/2012
FreeStylers are a British electronic group that have been mind F***ing people since 1996. They are forever creative and have many people they work with to accomplish their sound. The UK REPRESENTING !!!
http://www.youtube.com/watch?v=K1VLaXoRRdk
12/2/2012
Inna ( real name:
Elena Alexandra Apostoleanu)
is an artist from Romania who has been bringing her dance-pop music style all over the world since 2008. She is huge in Russia, Hungary, Bulgaria, Turkey, Switzerland and of course Romania. Very cool and airy sound that allows you to freely do the classic head sway. If you need to dance the stress of
Christmahanakwanzika
(X-mas, Hanukkah, Kwanzaa) change it up and play some Inna.
http://www.youtube.com/watch?v=zzLiI548D08
11/23/2012
Dashingly handsome Corneille is a smooth singer from Germany. He has been in my Ipod for years ... If you appreciate smooth crooning in French or English check the one and only Corneille and he will caress your ears during you morning Spiked coffee. Good times.
https://www.youtube.com/watch?v=XE6H2Hg4PLI
11/13/2012
Groovy momma, Esthero from Canada has been sending out good vibes since 1998. Her live performances are awesome and her sounds can be heard on various soundtracks* Gotta love her - Open your mind and flow
https://www.youtube.com/watch?v=Jgli2NYQYLU
11/6/2012
My favorite girl right now is Kimbra! This New Zealand chick is such as a bad ass! Talent at its finest. Check her out!
https://www.youtube.com/watch?v=yHV04eSGzAA
US Pick:
12/4/13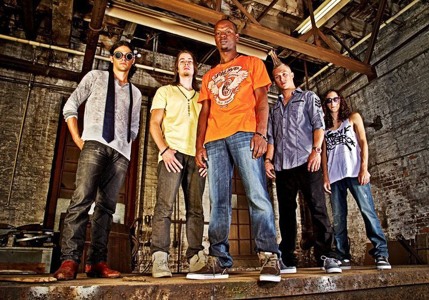 Saw them in concert right after Thanksgiving and it was amazing. The
Mad Violis
t and the
Orchestra Crack Band
are so dope. Whats crazy is how these guy all appear like they should be in different bands. You have the Cutie pie Punk rocker, The extreme Violinist, The Metal bass player ( love the hair) and the ill ass drum player. Even though they all had their own style the worked well and fed off each others energy. And it seems as if they all may play multiple instruments. Loads of talent and a charming group of dudes. ♥
http://www.youtube.com/watch?v=vVu2c4l4uIs&feature=c4-overview-vl&list=PL480E4688C9AB4F14
11/26/2013
Cool ass New York based band MGMT is rocking my world. here is a cool fan site
here
. They are like a progressive rock./ indie band that has it all right now. They are different and they are not afraid to show it. Check out Andrew n' gangs video . Its Electric ~~~~~
http://www.youtube.com/watch?v=MmZexg8sxyk
11/8/2013
Is She Neo Soul, is she Jazz, is she R&B ... who cares she is beautiful talented and a real treat to watch. Check out her Vibes on one of my favorite tracks by her. Reesa Renee is the bomb! This starlet is from Washington , DC and has me dancing around my house.
https://soundcloud.com/strong-apricot/reesa-renee-got-me-loose
10/20/2013
This New York baby is coooing her way to the top. Her music is poppy but I consider her more eerie alternative. i dunno i can listen to her most days. Love songs that will melt the coldest of hearts. Song writer, and hopeless romantic has been writing since she was 18 years old. So I'm sure she has a lot more to say. And I look forward to it * Lana Del Rey you rock babe *
http://www.youtube.com/watch?v=o_1aF54DO60
10/5/2013
Lauruana Mae is a new age Etta James from New jersey. Her soulful, jazzy inspiration has definitely made an effect on her sound. She is charismatic, talented , and a absolute doll face. She has a new television show on MTV coming out in the fall. if your not on this wagon you better jump on. She taking contemporary music to a whole new level.
http://www.youtube.com/watch?v=AZ8rSbxW6hM
9/1/2013
Robert Glasper has worked so many artist that people would be surprised. Seriously... i was !! This Houston, TX is sensational to listen to to. Not only a creative soul but far beyond his years with his creative spin on Jazz. I can listen to him all day while at the office, in the car, on a date , cleaning the house. He is so amazing and so is his collaborations. Please treat yourself to a does of ROB. You will be a fan in no time.
http://www.youtube.com/watch?v=IcIuGl1_3w8&list=PL5FCEB9ED18027B22
8/2/2013
Soulful sensation from Washington is a self proclaimed hippie. His voice is POWERFUL, and just flat out impressive- like a male Janis Joplin. Just amazing... please take the time to expand your mind to the new soulful era with this shocking talent.
http://www.youtube.com/watch?v=Fr7jNfZk3t8
7/18/2013
I recently began following Brianna Perry's career since her latest video "Mascara Tears" She is actually talking about something and sending out a message. i was really feeling her on this track. then i kept listening to her music and she is a really solid artist. Miami stand up Bre Bre representing .
...
♥
https://www.youtube.com/watch?v=9XhcOF9Dq3E
7/6/2013
NERD can officially be called veterans in the music industry. I swear by them only because I think they are unique. The Virginia Beach natives helped me through my identity crises as a teenager. When everyone else was into mainstream hip hop. My refuge was N.E.R.D ( no one ever really dies), and Kelis. They just said everything I felt. It was ok to be diffrent and guess what? your not alone.. BBC rule!
http://www.youtube.com/watch?v=YM-41D89rdc
6/16/2013
The richmond, VA native is known for being one of the first artist to start the Neo-Soul movement back in the 90's. ( Which i loooovvvee.) Amazing artist and music maker with albums that you can groove too all day and make love all night. He has had some awesome collaborations with other artist as well .
http://www.youtube.com/watch?v=ZiHZCVgi3Y8
5/16/2013
Modest Mouse is a really cool band that I feel like i grew up with. Fun and catchy music that you can groove to in the car and the dance floor.
http://www.youtube.com/watch?v=CTAud5O7Qqk
5/2/2013
YAYYY.. Justin's latest album has me going. Loving the smooth love tunes of the newly wedded Justin Timberlake. 20/20 amonst all of his other albums have been well written and produced to profection. Keep in mind this actor/ musician has written many hits for Rihanna ,Madonna,Beyonce, and Duran Duran. Very coo dude. ..I dig it !
http://www.youtube.com/watch?v=WgNk_TV3otA
4/27/2013
Jimi Hendrix, I really feel is my soul mate. But ( sigh) he is long gone but remains in our hearts as one of the finest guitar players in our time. This Seattle native (where I believe where creativity began) - he proved that Rock n' Roll is everybody's and paved the way for musicians everywhere. He would act up and act out - he was so Rock n' roll and I love him for it !! Wish he wasn't gone so i could've met him but his music lives on forEVER. Lets flash back to some dope shit.
http://www.youtube.com/watch?v=L6oTzmkyjG8
4/16/2013
Former American Idol and now Mega star ! Fantasia has had her own personal battles in the media and always finds a way to keep her head above water. Amazing voice .. amazing talent! Her latest song below
https://www.youtube.com/watch?v=_cp-AK8ETdg
4/7/2013
People are falling in love with Azeila Banks from Harlem , NY! Another young momma make her name in the game of rapping . And I feeling her right now. She is diffrent but refreshingly old school. I love her delivery when she raps. Then her badass music choices are making her one of a kind. Watch out self proclaimed rsp divaz. Miss Banks is rolling through with a serious bang!! Knocking down all demographics too boot ♥
http://www.youtube.com/watch?NR=1&feature=fvwp&v=ZlWRhnYgWcc
3/20/2013
Love of my life. I been in love with Maxwell since I was 16 years old and now in my late twenties I must say he is the apple of my eye. But besides being dreamy he is a incredible artist.Some say even timeless like Sade. He has hits that you will play in the future and songs your children shall surely know. He is amazing! I love you Max.
http://www.youtube.com/watch?v=dV6MLnLfg0A
3/13/2013
Vampire Weekend is a cool sounding Indie band from NY that started back 2006.People love this freakin band and I didnt get it until I listed to the full album. Just fantastic .. i cant wait until their Newest album
release modern vampires
in the City, releasing May 6th 2013.
http://www.youtube.com/watch?v=bccKotFwzoY
3/6/2013
Kings of Leon are super dope..I love them most for there lyrics. I became intrigued by them from the lead singes amazing rocker voice. This family band made their initial break in the UK. But they are good ol' fashioned country boys from Nashville, TN. Just gotta love there sound and their ability to sell out concerts ..lol! Amazing musicians
https://www.youtube.com/watch?v=RF0HhrwIwp0
2/23/2013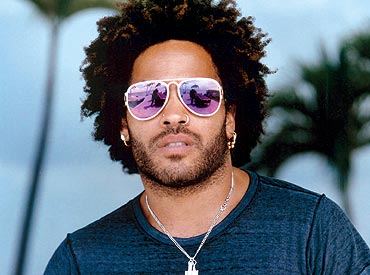 The legendary Lenny Kravitz has always been ahead of his time. And even now with age he still manages to be one of the coolest looking rockers ( next to Slash ) that I've ever seen. So amazing !
http://www.youtube.com/watch?v=EzHIR9Qdl18
2/4/2013
Newbie Kendrick Lamar is Uber dope with his poetic lyrics and creative flow with music. Yesssss a refreshing sound out of all the rappers that begin to sound the same... Thank you for pushing through the rubble...
https://www.youtube.com/watch?v=IwqSuEEn4vI
1/23/2013
This Band has stood the
TEST OF TIME
.. Gotta Love No Doubt! They are now parents, married, and freggn apart of the PTA. But dude they can still rock. I'm impressed on how they were able to maintain their unique sound over all these years. Check em out
https://www.youtube.com/watch?v=ORvQpOcse3I
1/13/2013
The Black Keys are a three time Grammy winning rock band from Ohio. founded in 2001 and has come out with some amazing songs. Known for their bluesy rock n roll style made them very unique to me. Listen
http://www.youtube.com/watch?v=6k8es2BNloE
1/4/2013
Kelly Kelly Kelly.. we have the same name but I wish we had the same voice....lol. She has released some amazing songs. At first I felt people weren't paying attention. But i see now she is getting credit where credit is due. I love her recent collaboration as well.. Yay for Kelly's!
http://www.youtube.com/watch?v=QptiPrhr6bo&list=UU07uqt5ztuV24oyt9wsS9BQ&index=2
12/28/2012
Carib gent who currently lives in the ATL like myself has taken the world by storm .another rapper from Atlanta paving the way to gold ol' southern rap with his own little swag.. Check em out
http://www.youtube.com/watch?v=zIrhcTkHX_A
12/18/2012
Listen to the cool quietly sang songs of Iron & wine. his style is very unique and all his very own. A rainy relaxing day Spilling a little tea or spiking up some coffee put on the cool sounds of Iron and Wine and open the window and let ambiance happen. His music has its own air.. check it out
http://www.youtube.com/watch?v=-iuFJ5P9ung
12/10/2012
Elle varner is a twenty somethin year old mastermind!!! She has a lovely voice and smooth sound. She has made a huge impact recently in the R&B soul genre. She is adorable and unique
♥ I love her style
http://www.youtube.com/watch?v=4AygETHUAZY
12/2/2012
Grizzly Bear
Cool ass Brooklyn, New York band that came out back in 2004. Very groovy tunes that i feel are very unique. Check out the video below
http://www.youtube.com/watch?v=tjecYugTbIQ
11/23/2012
Danger Mouse
American Pick is the original Danger Mouse. He wears many hats : musician , producer, and Song writer! Another Genius in our time that contributes to many current artist on the radio today. Shut off the radio sometimes and listen to the people who actually wrote the masterpiece.. My boy Danger...
https://www.youtube.com/watch?v=D_bE7u70K0c
11/13/2012
PINK ( courtesy of US weekly)
Pink is a veteran Beauty who Talent is ongoing. From her music switch R&B diva to Punch you in the face pop Rock she just cant go wrong. We love her insane hair and her funky "I don't give a Sh*t" attitude.If you get a chance see her live in your city. It will surely be a show to remember.
https://www.youtube.com/watch?v=73-Hlxcdhac
11/6/2012
Nina Simone
http://www.youtube.com/watch?v=-DhadsD1F38&feature=related
Hotness I just cant stop listening to. Nina Simone unfortunately her royal greatness is no longer with us ( passed 2003). She was an amazing artist and writer. In addition, she was a huge activist back in the day. Check out some of her music and expand your mind. Yessss!